***2021 SSSC Calendar is available***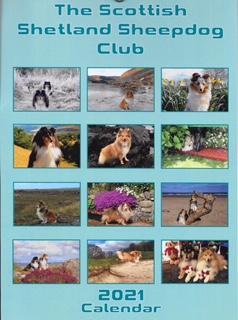 Can we thank everyone for the photos submitted for the calendar and obviously we can only use a small selection of the ones submitted.
The calendar will be available from early November. However, as there is a shortage of shows where we would normally distribute the calendar, the arrangements for this year have had to change.
The calendar price is kept the same at £6.00. In addition, due to the number of wintry looking pictures we received, this is allowing us to do a new pack of 10 Christmas cards which are £4.00 per pack.
We have the postage costs for different combinations of calendars and Xmas cards. These are all second class, large letters, for UK. If you would like a cost for any other combinations please get in touch with 
Norman or Derena Ritchie.
1 Calendar £1.40
2 Calendars £1.83
3 Calendars £1.83

1 Calendar & 1 pack Xmas Cards £1.83
2 Calendars & 1 pack of Xmas Cards £1.83
1 Calendar & 2 packs of Xmas Cards £1.83
2 Calendars & 2 packs of Xmas Cards £2.48
2 packs Xmas Cards £1.83
We need these to be pre-ordered. Postage to be charged separately which will be advised prior to sending your order.
Cheques should be made payable to SSSC and sent to Mrs Ritchie, Treasurer, SSSC, 5 Murieston Drive, Murieston, Livingston, EH54 9AU
or by BACS - Bank of Scotland, A/C 00821619 S/C 80 08 42.
Can you please submit your orders as soon as possible.
There is currently a lack of information regarding show dates. Consequently rather put in dates which may be changed, we are omitting dates for this year's calendar.